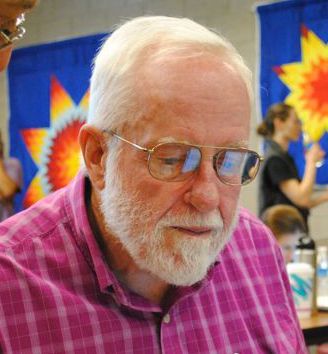 Randy Graczyk
Father Randolph Graczyk is a Capuchin-Franciscan priest currently serving as pastor of St. Charles Parish on the Crow Reservation in Pryor, Montana. He holds a Ph.D. in linguistics from the University of Chicago and assists with the immersion program at St. Charles. Father Graczyk is fluent in Crow and has published a grammar of the Crow language, a Crow dictionary, and is currently helping with the development of Level 3 Crow language curricular materials.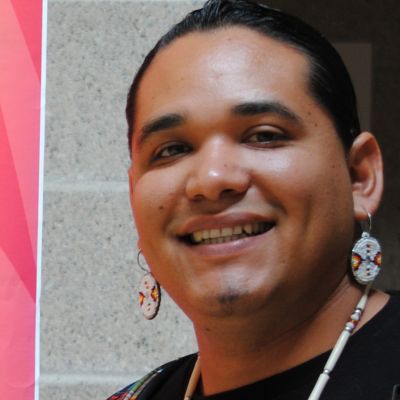 Albino Junior Garcia
Albino "Junior" Garcia is the Education Director at Lakota Language Consortium. He has taught various courses at the Lakota Summer Institute since 2012 and is a leader in the field of Lakota language instruction and teacher training. Previously, Junior was the Dean of Culture and a Lakota language Instructor at the Native American Community Academy in Albuquerque, NM. His teaching experience and positive energy are a great addition to the Crow Language Consortium.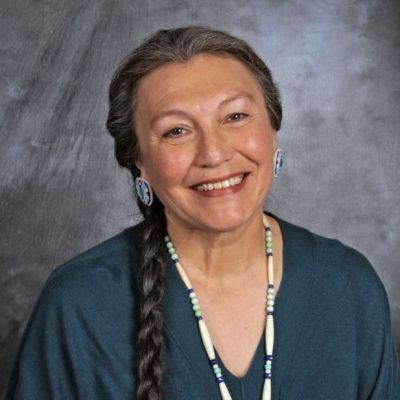 Janine Pease
Dr. Pease is a Crow educator and advocate. She is the founding president of the Little Big Horn college as well as the past president of the American Indian Higher Education Consortium and director of the American Indian College Fund. She was appointed by President Bill Clinton to the National Advisory Council on Indian Education and the White House Initiative on Tribal Colleges and Universities. She has also served as a trustee of the Smithsonian National Museum of the American Indian.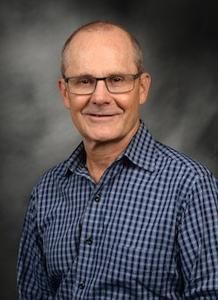 Lewis Gebhardt
Lewis Gebhardt has been involved with Crow and Siouan languages since 2009, when he completed his PhD at Northwestern University. His main interest is the structure and meaning of noun phrases, the material that goes with things like articles, numerals, plural markers, and the similarities and differences among noun phrases across languages including Crow, Persian, French, Mandarin, Vietnamese and Armenian. Lewis lives in Chicago, Illinois and is assistant professor in the Linguistics Department at Northeastern Illinois University. At CSI 2016, Lewis will teach Crow Inflectional Morphology and Reading.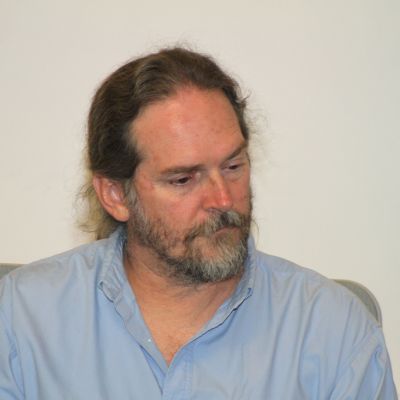 Chris Golston
Chris Golston studied Philosophy and Classics at Berkeley and Linguistics at UCLA (MA, PhD) and is now a professor at California State University Fresno. Among dead languages he specializes in Greek, Latin, and Hittite; among the living he works with Crow and Chukchansi Yokuts. Chris will teach Crow phonology at CSI 2016.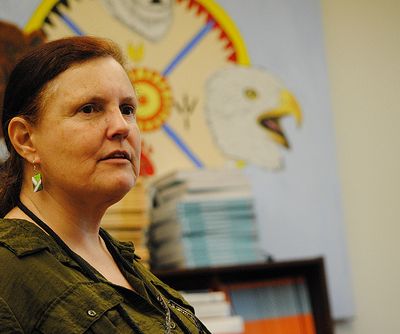 Kim Campbell
Kim Campbell has been leading classes on teaching methodology for the Lakota Summer Institute since 2009. Her past career at the Department of Romance Language and Literatures at Harvard built up decades of experience creating lessons in Ojibwe, Thai, Celtic, Russian, Hebrew, Japanese, as well as medieval languages. Kim's experience with language teaching, curriculum development and methodology is essential for "Teaching Crow Methods" at Crow Summer Institute.