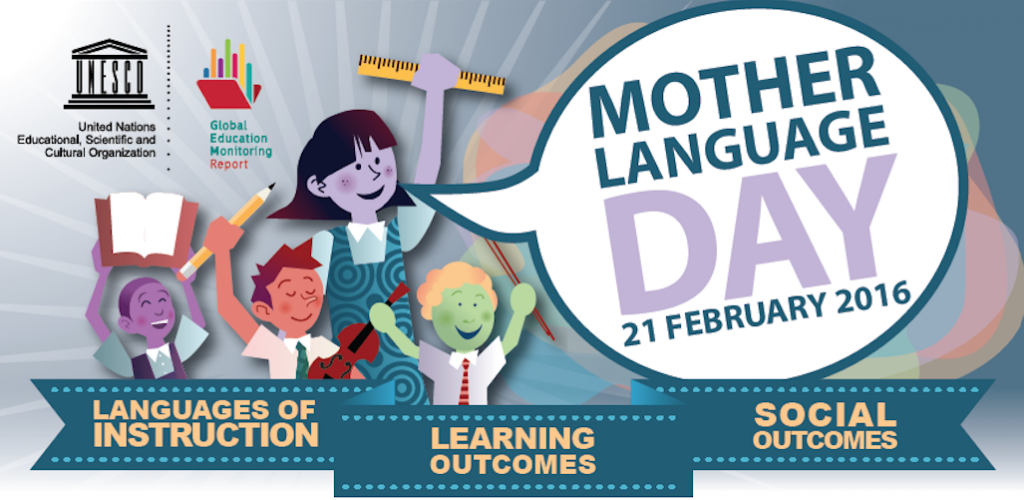 February 21 is UNESCO's International Mother Language Day – a day to celebrate, promote and raise awareness about all the languages of the world. Our language is the most powerful tool we have to preserve and develop Crow culture, which is why promoting and teaching the language in our communities is the #1 priority!
We're calling out to Crow speakers, learners and supporters to claim this day for your own, and call it

"Aps

á

alooke Language Day"!

Join Crow Language Consortium in promoting the language tomorrow in honor of International Mother Language Day. Here are some suggestions for what you can do to promote Crow:
"Throughout the day, tweet using your mother language. Please share 'why is it important to use your language on the internet?' or tweet greetings or your favorite words/phrases in your language. You might also choose to tweet a translation in order to encourage speakers of other indigenous and minority language communities."
Check this page out for more information: https://tweetmotherlanguage.org/
Teach someone you know a Crow word or phrase using our online dictionary (Crow to English or English to Crow).
Teach someone you know a Crow word using the textbooks and CDs found at the Crow Language Bookstore.
Ask a speaker to help you with pronunciation or understanding of a Crow word or phrase.
Text someone in Crow.
Write a story in Crow, or ask a speaker to help you write one.
We hope you join the movement! By bringing awareness of the language you are helping to:
Remember the elders who kept Crow songs, traditions and ceremonies alive;
Remember the generations silenced in the boarding schools;
Honor the speakers who have brought their understanding of the language into classrooms and have done their best to find a way to teach it;
Honor yourself and your fellow students for your commitment to learning.
What will you say in Crow on Apsáalooke Language Day? For a quick list of FAQs about Mother Language Day, check out The Language Conservancy's blog post "7 Questions You May Have About International Mother Language Day".