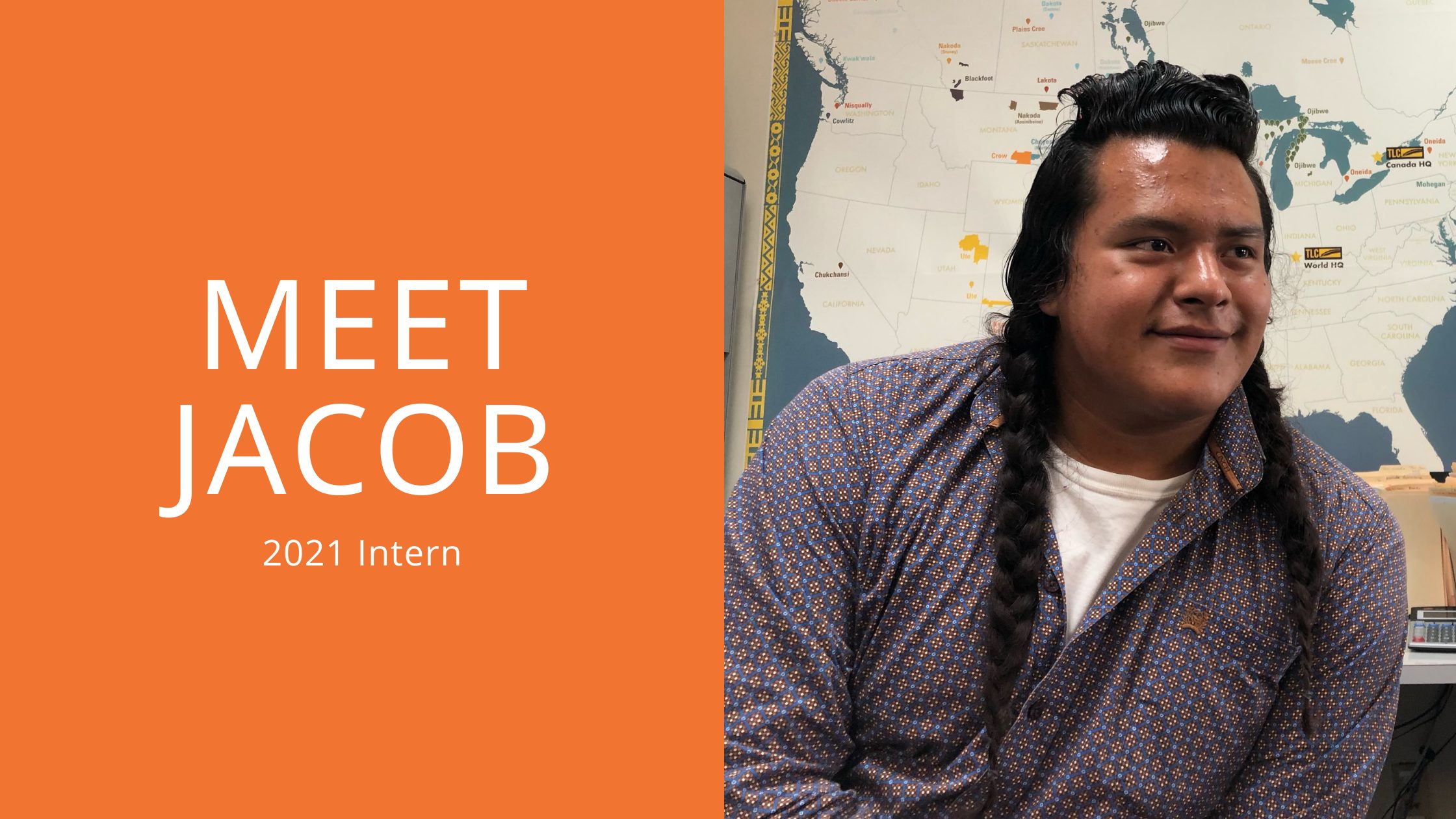 I am Jacob, I am an 18-year-old Crow man from Montana. I've spent the last 4 weeks at the Crow Language Conservancy working on the dictionary and several other projects. My days in Bloomington, IN (where CLC is located) consist of interviewing elders, translating 100-year-old dictionaries, updating the Crow dictionary, and eating at all the amazing restaurants in Bloomington. When I return home I'll continue to work remotely until school starts. This fall I will be attending Rocky Mountain College where I'll be studying Political Science and playing Track & Field. Once I am done with college I hope to spend more time working on the Crow language, whether that be learning/teaching the language, documenting the language, or creating Crow Language materials and media for my people. 
Prior to coming to CLC, I grew up on the Crow Indian Reservation in Montana. Although my household did not have any fluent speakers I still heard the Crow Language in public settings and on a regular basis. I didn't hear it enough to be fluent but I did hear the Crow Language so much that actually until last year that the Crow word "bichúak," which means crooked, was an English word. 
I grew up in an education-focused home. My mother Luella Brien was the first Crow Woman to obtain a degree in journalism. My big brother Aaron Brien is also an anthropologist, and my great grandmother Beverly Big Man was a teacher at Crow School and has a master's degree, so education in my family is important. Through elementary and middle school I always wanted to learn the Crow Language, but the teaching methods that my teachers used were really repetitive and shallow, so nobody in my particular class learned how to speak the crow language fluently. Through 3rd-8th grade, I had this desire to learn the Crow language, and during high school, I had a great teacher that taught me what I always wanted to know. My teacher was Roanne Alden-Hill and she was actually working for The Language Conservancy (TLC) at the time that she was my teacher. Later, I took Crow language classes at Little Big Horn College and my teacher Raphaelle Real Bird taught me so much. Also around the same time I took a TLC class and started to learn a lot of Crow language, I met other Crows who were fluent speakers and were very encouraging and patient with me and my love for the Language took off. Now I want to work with the Language and help revitalization efforts. 
At TLC I'm working on the Crow Dictionary and I feel like I'm really helping my people and it feels great. My love for the Crow People has no bounds. While at TLC I'm working with speakers and to finalize certain aspects of the Crow Dictionary, and I work with people like my teacher from high school, Roanne Alden-Hill. I work with Curtis Yarlott, Carol Goodluck, Riley Singer, and Velma Pease. 
My advice to Crows trying to learn the Language is "It should be every Crow's responsibility to try and preserve our language, because once the language is gone, it's gone, dancing, hand games and throwing tournaments are social events, and while those are still important our culture is so tied to language and it contains basic concepts that we can't grasp in English, which means that to be Crow and to be in a Crow Mindset; language and cultural values must be our top priority."