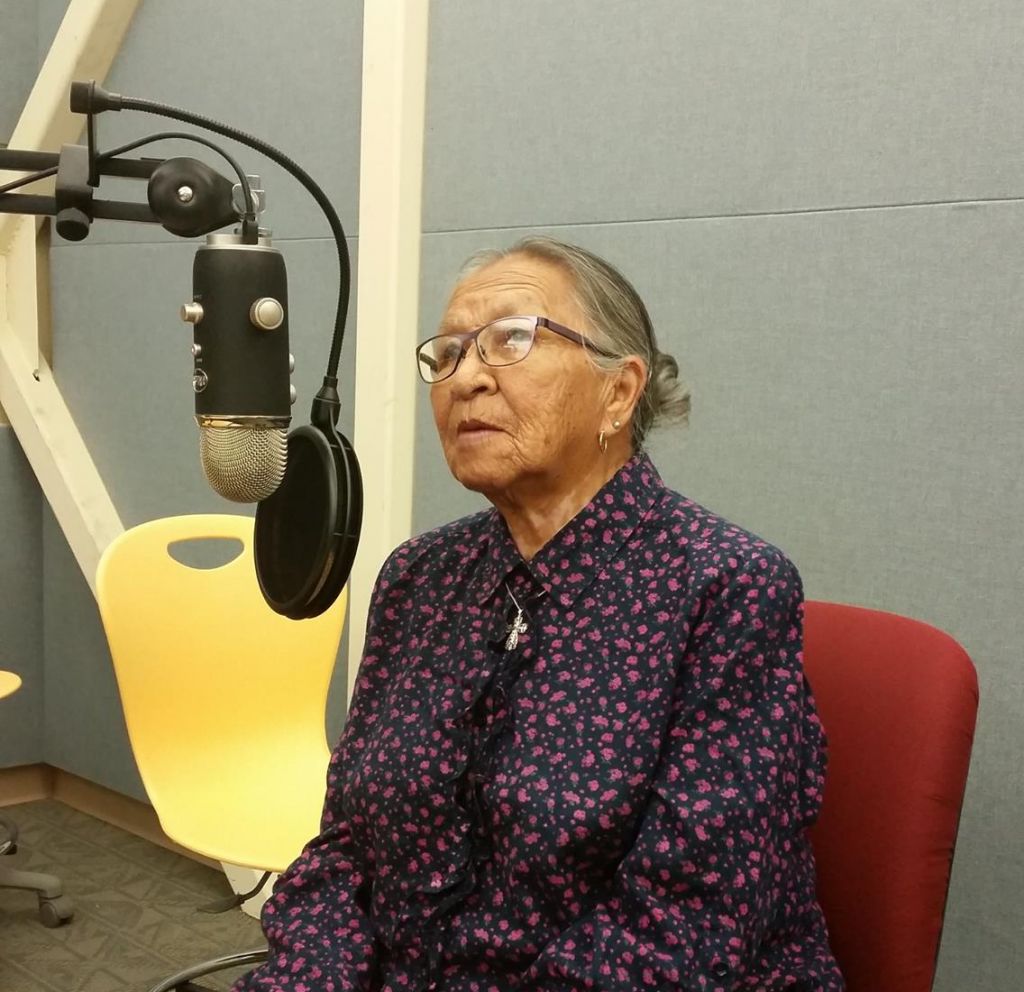 This summer in Crow Agency, in partnership with our friends at The Language Conservancy, documentation associates will continue work on the Crow Language Education Project – an ongoing effort to create materials for Apsáalooke.  Last year, documentation associates collaborated with Crow speakers to record a multitude of stories about Crow traditions, culture, and personal narratives about travel, family life, and the importance of Crow language education.  While last year speakers worked to record all of the words for the Crow Vocab Builder, this year's grand undertaking is recording 15,000 words for the Crow Audio Dictionary! The dictionary, which we hope to complete by 2017, will be an accessible, accurate and comprehensive tool – beneficial for the current speakers of Crow, as well as for the new generation.
As a result of our efforts, we are excited to announce that the free Crow Vocab Builder is now available for iOS (Android version also available). With more than 350 words, learners can play their way to better Crow vocabulary skills. Features include audio pronunciation and visual aid for each word in the category and 30 culturally-relevant categories designed by Crow speakers.
These projects would not be possible without the generous support of the J & M Fitzgerald Family. The dollars they give enable the sacred language to be shared with future generations.
To follow the adventures of our documentation projects this summer, stay tuned and check in on the Crow Language Consortium and The Language Conservancy Facebook pages.